Department of Surgery
Division of Visceral Surgery
Prof. Ph. Morel, Head

Anatomy Sector
Prof. J.H.D. Fasel, Head

in collaboration with:
Robotic Surgery
Geneva International Courses
------------- Basic Robotic Courses -------------
------------- Advanced Robotic Courses -------------
Upcoming dates:
August 29th & 30th, 2011

September 29th & 30th, 2011

October 10th & 11th, 2011

November 21st & 22nd, 2011

December 12 nd & 13rd, 2011
Please contact our course office
This e-mail address is being protected from spambots. You need JavaScript enabled to view it
Geneva University Hospital – Switzerland
Course chairman: Pr. Ph. Morel
Course organisation : Dr. F. Pugin, Dr P. Bucher
Consultant : Dr. M.E. Hagen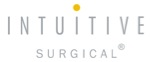 Overview, Objectives and Target Audience
The purpose of this 2-day course is to provide extensive hands-on experience in robotic surgery. Lectures will explain the principles, advantages and potential applications of this new technology, and will discuss the clinical uses and data obtained from clinical experience in utilizing the da Vinci surgical System.
Course faculty will demonstrate room set-up, patient positioning, robotic docking, port-placement and an advanced surgical procedure during a live da Vinci robotic procedure.
Participants will learn to use the da Vinci System for surgical tasks, such as suturing and knot-tying (dry-lab) and have the opportunity to practice robotic skills on cadaveric models.
| | | |
| --- | --- | --- |
| Prof. Ph. Morel | Dr. F.Pugin | Dr.M. Hagen |
---
To allow all participants to train with the da Vinci System,
the course is restricted to a limited number of participants.
Costs: 1200 CHF (Bank transfer, Cash or via Paypal)
You can register now!
For all inscription / information and Paypal instructions please send an email to our office

This e-mail address is being protected from spambots. You need JavaScript enabled to view it

Tel.: +41 (0)22 372 29 31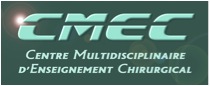 Centre Multidisciplinaire d'Enseignement Chirurgical (CMEC)
Faculté de Médecine - CMU
1 rue Michel-Servet
CH-1211 Genève 4
Switzerland