Day surgery

Our day surgery unit (1-CL) allows patients to benefit form surgery without having to stay overnight in hospital. Eligibility for a day surgical procedure necessitates that certain criteria be met.

Only certain pathologies are suitable to be treated as a day case :
Groin hernias

Umbilical hernias

Incisional or epigastric hernias, whether by classic or laparoscopic approach

Cholecytectomy

Port-a-cath implantation
Why only these operations ?
These operations can be carried out relatively quickly. The post-operative risks, most importantly of post-operative bleeding, are minor. Therefore the patient necessitates post-operative surveillance for only a couple of hours in our dedicated unit following these procedures. Post-operative pain can be well controlled with simple pain killers that the patient can easily take at home.

Day surgical operations are also not suitable for all patients. Patients need to have someone accompany them home after the operation (they cannot drive themselves) and need someone to stay with them for the first night. They need to follow closely the instructions given to them by the surgical team and be fully aware of their pathology, the risks associated with the surgery, and what to do should any complication arise.
All these criteria will have been examined by the surgeon during the outpatient consultation when day case surgery will have been offered to the patient. An outpatient appointment with the anaesthetist will also have been organized.

The patient will need to be nil by mouth for the operation which means nothing to eat or drink from midnight the evening before the operation.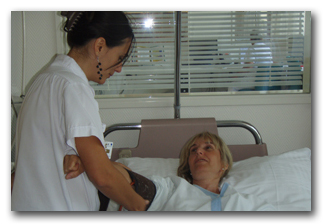 The day of the operation the patient will need to present themselves to the Day Surgical Unit (1-CL) where they will be met by the nurse in charge. The patient will have received all these details in the post along with the operation date.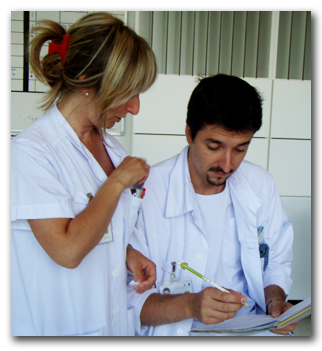 The operating surgeon will re-examine the medical notes and re-introduce himself to the patient the morning of the operation. He will sign and mark the site of the operation as part of our new patient safety procedures.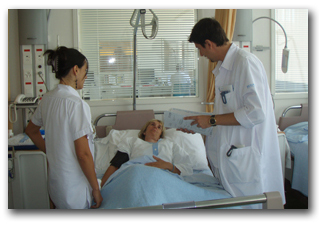 After the operation, the patient will pass briefly through the recovery room and then back to the Day Surgery Unit where they will be observed until it is safe for them to leave.

The surgeon and nurse in charge will re-examine the patient and provide the necessary paperwork before the patient is discharged.